Let the holiday shopping madness begin. I've got two awesome things to announce:
The first: Be sure to check out Mrs. Robinson's Holiday Gift Guide! There are a ton of really great, small business and handmade companies featured on her lovely gift guide. Not to mention, there's a ton of discount codes listed in the side bar as you scroll down the page. my Remedy is featured on there, too! Booyah.
I met Megan via blogging some time ago and we have been supporting each other through blogging ever since. She's a lovely person to work with and she always has other people's interests at heart. Certainly a lady who lives in love. Click below to check it out.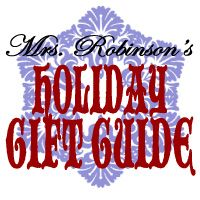 The second: I'd like to invite y'all to purchase a gift that gives this holiday season. I'm so happy to announce that for Black Friday, Small Business Saturday and through Cyber Monday, I'll be donating 10% of all my Remedy purchases to Hurricane Sandy Relief. But, wait... there's a bonus! For every $10 you spend, you'll be entered into a giveaway to win a uniquely, hand-inscribed dog tag of your choice (including custom!). So, the more you spend >> the more awesome gifts you get >> the more your gifts give to people who are in need >> the more you RE-GET by being entered into a giveaway multiple times.

This giveaway starts today Friday, November 23 and ends Monday night, November 26. No coupon code necessary. Winner announced Monday, December 3.
Let the shopping & giving begin!