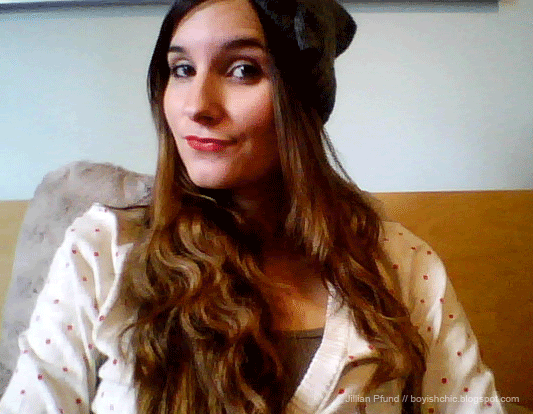 I'm not feeling too great today (couldn't sleep half the night) so I've decided to get a little goofy/gif happy instead of my usual styling images. I got this adorable hat, along with this polka dot cardigan for Christmas from my momma. I think they're too cute.
The cardigan's red dots remind me of Minnie Mouse for some reason. I'm also diggin' how the background color is a light cream instead of white. It's really cozy too. Thanks, Mommypie! You always pick out the best clothing.
Cute bow!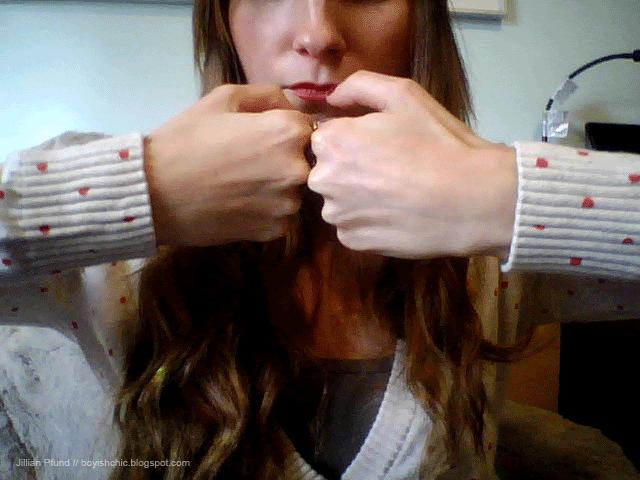 I loooooove rings (if you haven't already noticed, haha!).
Last Wednesday in 2011. Let's make it a good one.
Enjoy your day,
xx. Jillian
Today's inspiration: "I'm a boomerang; doesn't matter how you throw me. Turn around & I'm back in the game, even better than the old me." -Gavin DeGraw