Getting dressed for work helps wake me up, makes me feel less lazy AND it's fun. Because I work from home, I don't get out all too often during the week. Why should that deter me from my muse of fashion?! It shouldn't. I treat work at home as if I were working not at home (mostly). Plus, if I don't get dressed & hang out in pjs all day, I end up feeling groggy.
cardigan, Mossimo // top, Delia's // jeans, Levis // booties, Rocketdog
Spent the past week cramming design for this upcoming week's
holiday gift shows
. Woo! Been quite a week & it's not over yet. Like I've said before, I like to be comfy when I work, especially designing jewelry because I end up sitting in weird positions & huddled over for hours. It can get
crazy
uncomfortable. Above are one of my favorite pairs of jeans. Granted, the rips are pretty ridiculous now - they started out smaller & now they're just gaping holes, but I can't help it... I love 'em so! The slouchy cardigan I'm wearing is super silky & comfortable. It's not the most figure flattering piece, but it's nice for lounging or working.
I'm totally diggin' these cowgirl booties. They're a reddish tone (in person) & I can dress them up or down, which is perfect. They're a good staple for working & then going out at night right after work - hey, I might work at home, but that does not mean I have any more time! Hahah. I just really think they're cute & fun.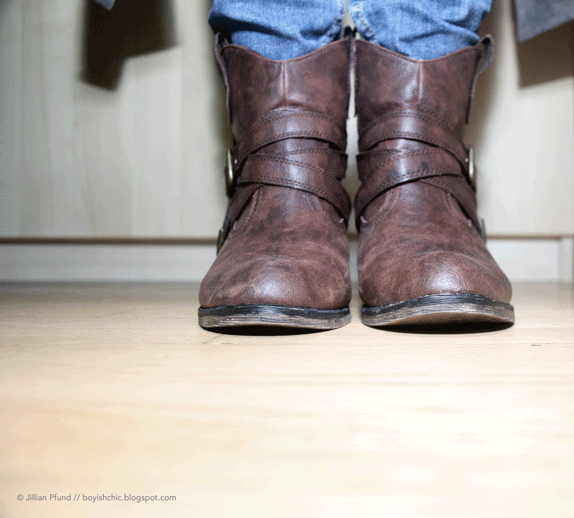 What's a staple shoe for you?
Back to work for me. TGI(Almost)F. Even though I'll be working all weekend,
it'll be worth it - I hope! :]
xx. Jillian