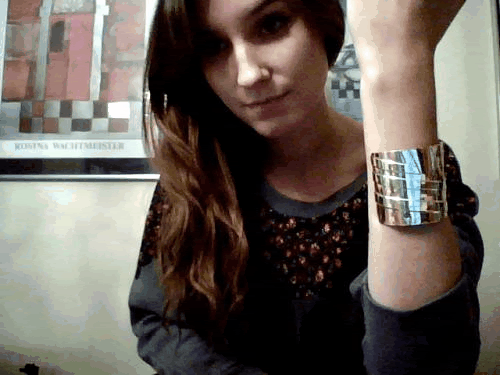 My newest creation: a cuff made from scratch brass & bronze with turquoise stones. I went with an arrow theme to be similar to my past pendants. I also love the tribal feel it has to it. It's definitely my new favorite piece.

I've been taking a jewelry class since the beginning of the year to learn how to make jewelry pieces completely from the base, starting with a sheet of brass & bronze. I completely design the pieces, then spend weeks creating them. I'm really hoping to move more into this way of jewelry making for my Remedy. Don't get me wrong, my Remedy is still hand crafted jewelry, it's just that I'm not bending the metals myself and working from a sheet of metal like I did with this cuff (instead I start with base supplies like a ring and design what to put on/with the ring or ready made links of metal).
© Jillian Pfund, my Remedy
The beginning of the cuff.
© Jillian Pfund, my Remedy
After bending & adding bezels...
© Jillian Pfund, my Remedy
Finished piece!